THE

LONE WORKER

PROTECTION

APP
Turn any smartphone into a safety device 📱
Join the 40 000 users of the app 🌎
For the lone worker. But also the executives. The company. 🙏🏼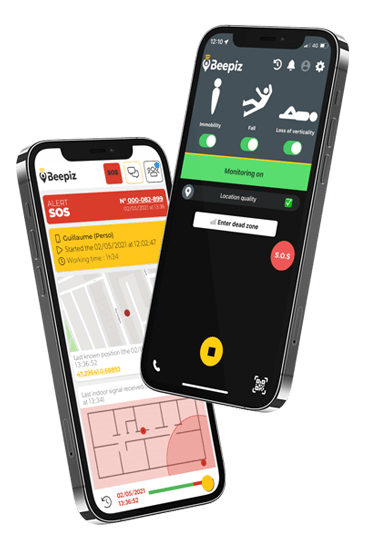 The app that turns your smartphone into a

lone worker safety device
The Beepiz app

ensures the safety of your lone workers

by allowing them to get help in case of an accident (fall, attack...). It works very easily: if there is a problem, an alert is triggered. It is then sent to the members of the company in charge of taking the alert, or to an alarm receiving center. If needed, a quick intervention of the emergency services can then take place!

The

employer is responsible

for the protection of his employees. With our application, we help all companies to fulfil their legal duty.

Benefits for all members of the company
THE WORKER
Direct protection of the lone worker : physical and mental (PSR).
THE EXECUTIVES
Legal protection of the security manager.
THE COMPANY
Indirect protection of the brand image and employer brand.
Simplicity & flexibility
The revolutionary lone worker app
Already more than 40,000 users!
Beepiz is a mobile application that allows your lone worker to alert the emergency services in all circumstances. The application sends 7 types of alerts: 3 automatic detections (fall, immobility, loss of verticality), 2 manual alerts (SOS and attack) and 2 "potential incident" alerts.

The application is compatible with all Android & iOS (Apple) mobiles. It can therefore be deployed very easily on a large fleet of mobiles to get all the lone workers a safety app.
To be adapted to everyone, the Beepiz app is available in more than 10 languages (French, English, Spanish, German, Portuguese...).
Deployment, configuration, management & supervision
Management portal

to supervise your applications
Dashboards, configuration, analysis tools, alert management, deployment....
To simplify the management of its fleet of lone worker apps, the executives have access to a management portal. Accessible online or on a dedicated mobile app, these tools make Beepiz the most complete and configurable lone worker safety solution.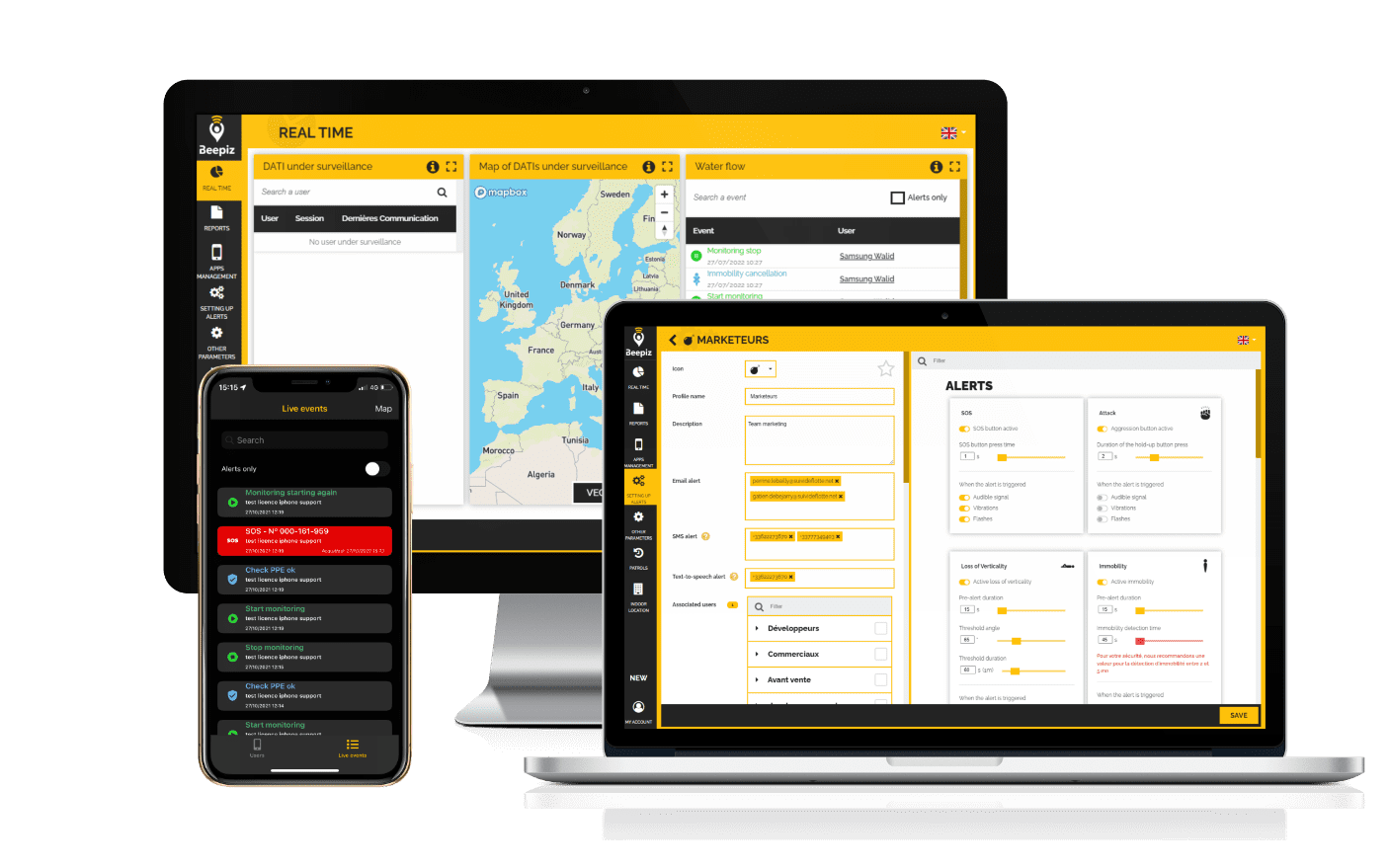 Lone
worker safety devices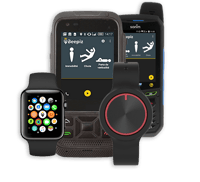 In order to adapt the Beepiz application to all types of sectors, we also offer different devices: SOS button, bracelet, alarm device, explosion proof smartphone, beacons...
OUR SAFETY DEVICES
Features made for security

Types of alert
Beepiz sends 7 types of alert : 3 automatic alerts, 2 manual alerts, 2 "potential incident" alerts.

Indoor location
Get indoor location with beacons or company Wi-Fi hotspots, to know the position of your workers even inside a building!

Remote monitoring
Choosing Beepiz also give you the possibility to let an alarm receiving center deal with your alerts.
INNOVATION
New features every 4 months !
Innovation is a priority in our approach. Every 4 months we launch an important update of our solutions with the addition of features, we call this our "Editions". The new features are created internally by our own R&D team, based on ideas from our employees and users.
You too, give us your evolution ideas!

Next Edition : Tuesday, october 10th
They protect their lone workers with Beepiz














"Safety device down at work, this application do the trick"
"Just perfect, just the kind of application I was looking for, very reassuring in the construction field."
"Very good application! Our employees are well protected... Would recommend 👍."
"Excellent, very efficient. I am a dog handler in private security and it works great."
Want more information about our lone worker app?