BEEPIZ, AN INNOVATIVE COMPANY DEDICATED TO

SECURITY
Discover our story, values, and join us!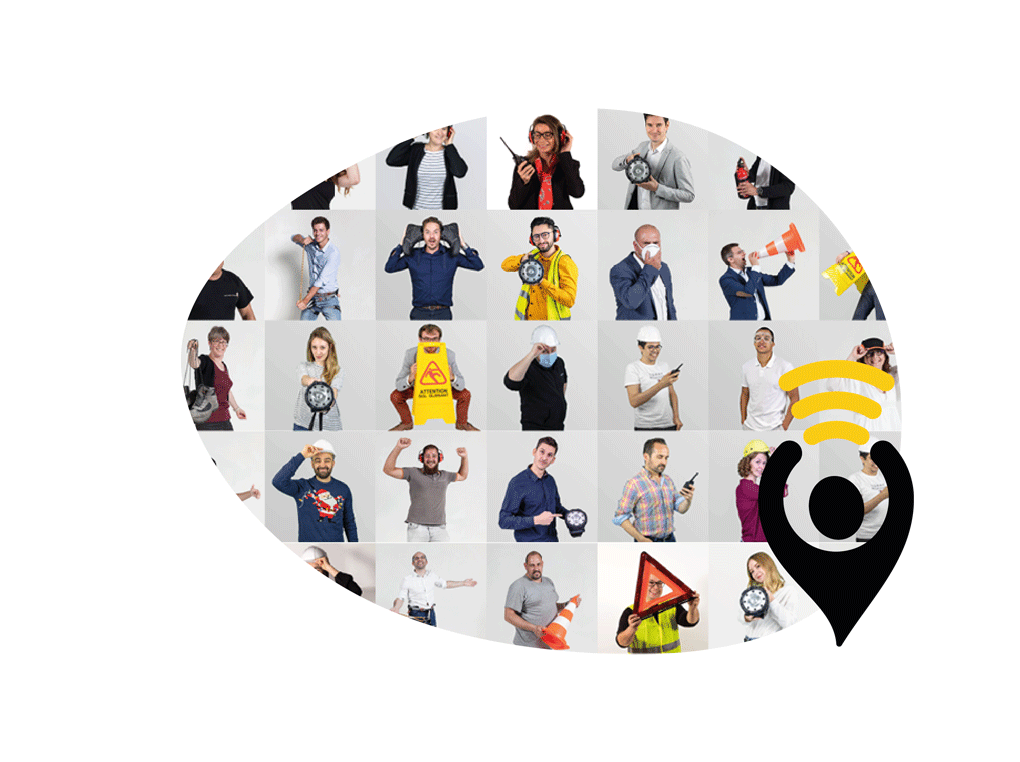 Who are we?
Beepiz was created in 2017: to protect lone workers, our R&D team worked to develop a lone worker safety solution. These solutions aim at protecting lone workers.

In 2014, we noticed that there was no personal safety solution that was powerful enough for people in lone working situations. And despite the legislation, lone workers almost never got one: a cost often considered too important for professionals, especially considering the random reliability.

To resolve that problem and make people forget about expensive, bulky and inefficient solutions, we have launched the first lone worker application on cell phones!
This is how Beepiz was born and how it quickly established itself on the lone worker solutions market.

What is a lone worker?
A lone worker is someone who works by him/hereself without close or direct supervision and cannot be rescued quickly.
The Beepiz team
Behind Beepiz are many faces: R&D engineers, marketers, sales people, helpdesk technicians. A team of nearly 60 employees committed to the same priority: the safety of your workers!
Our story : from 2014 to now
Beginning of the development | 09/01/2014
A first Beepiz team is formed: the idea is to develop an application for the protection of lone workers.
1
Launching the application | 09/01/2017
Here is the first version of Beepiz!
2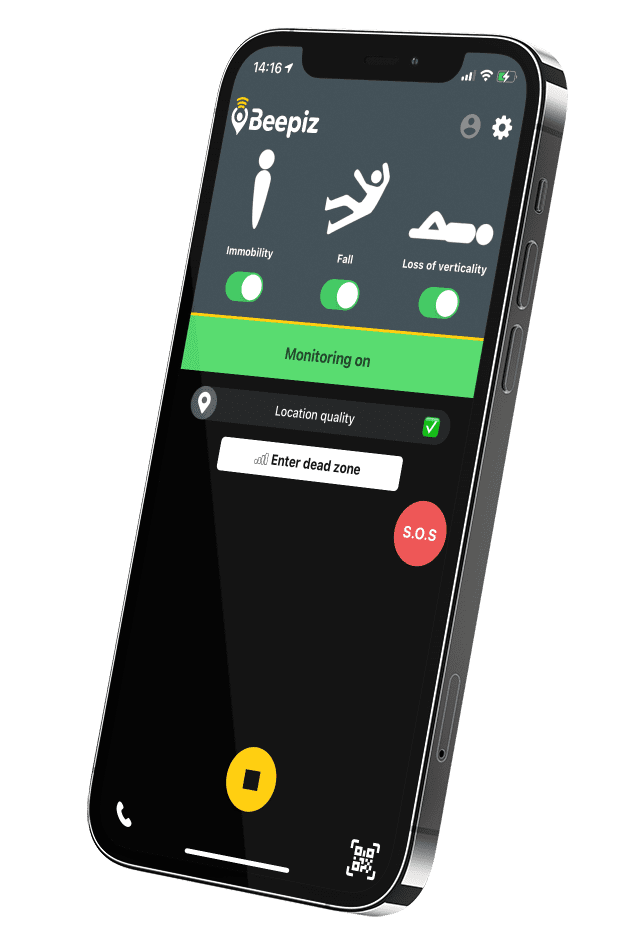 Launching the management portal | 02/01/2018
Following the application, the technical team presents the first version of our management portal allowing the settings and management of the applications.
3
10000 users | 06/01/2020
A key milestone!
4
Beepiz goes international | 01/01/2021
Beepiz already protects thousands of workers in France. Why not protecting workers all around the world?
5
20,000 users | 06/01/2021
20000 users. It was the goal we wanted to achieve 5 years after the Beepiz creation. We are 2 years ahead of schedule, thanks to you.
6
Indoor location with Wi-Fi & SOS Button | 02/01/2022
We release new features every 4 months, but the 2 following ones stand out: the possibility to locate inside buildings with Wi-Fi hotspots, and the release of a remote SOS button.
7
30,000 users | 04/01/2022
30,000 users. An increase of more than 10,000 additional users in less than a year!
8
40,000 users | 05/01/2023
40,000 downloads: the milestone has been reached 🎉Since 2020, the number of Beepiz users has quadrupled (just that)! For us, this is synonymous with ever more protected workers, and that is a pleasure.
8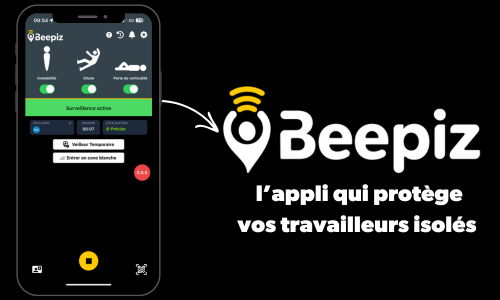 Beepiz has an international presence!
Since 2021, Beepiz has been protecting employees around the world: France, Switzerland, Spain, Belgium, Germany, Italy, Portugal, Canada...
Beepiz can be used anywhere in the world, as the application uses GSM and Wi-Fi networks. Be careful, however, as some operators may apply specific rules.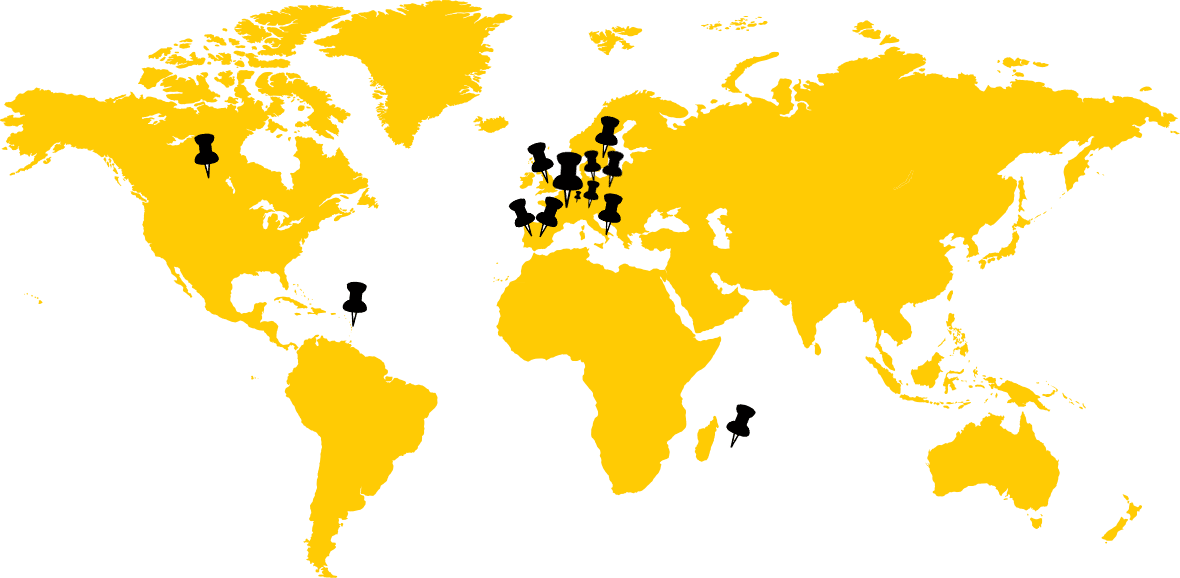 Why is it called "Beepiz"?
Many references are hidden behind the name and logo "Beepiz". Reminder of the "beep" sound of an alert and the "zzz" sound of a vibration, parallels with bees and the working world, ... Discover all our detailed inspirations !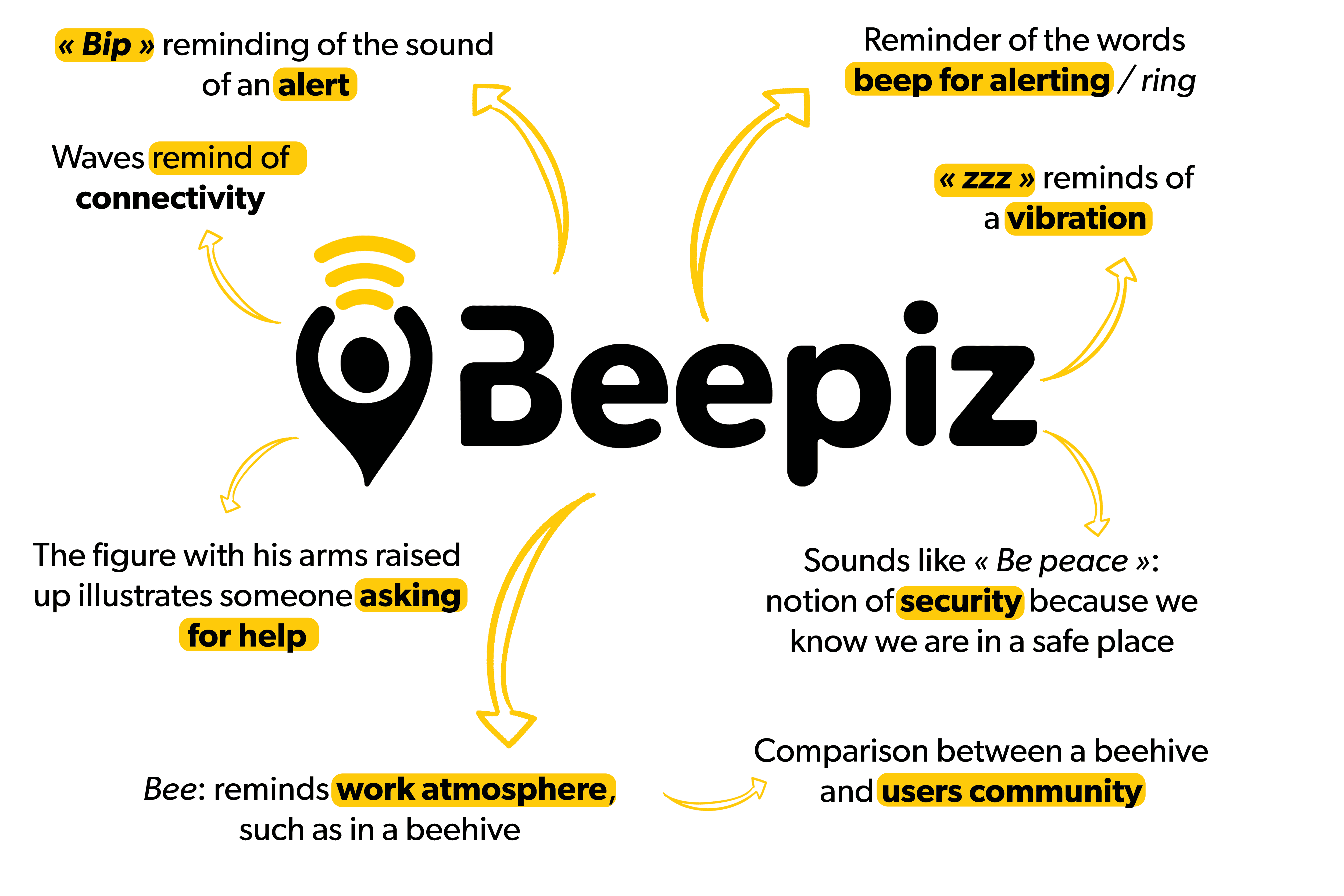 Our CSR commitments
We are aware of the environmental, social, economic and ethical issues at stake today, which is why we integrate as much as possible these concerns into our activities and our relationships with our stakeholders.
Within the framework of our activity, we are led to process data that require particular vigilance. The processing of data collected by Beepiz therefore obviously respects the European directives of the GDPR regarding data protection. The center of our collected data is based in France: in Lille (North of France) and near Paris.
We attach great importance to our users' feedback on our Beepiz solution. We want to offer them the most intuitive experience possible. That's why, in a co-innovation approach, we collect their ideas and remarks that can contribute to continuously improve our system. To learn more, click here.
Ecology is a more and more important issue and Beepiz has made it one of its priorities. We are committed to being more eco-responsible on a daily basis. Internally, small gestures gathered together contribute to reduce our environmental footprint.
Innovation
Since our beginnings, we have made our innovation policy our priority. The permanent evolution of our product is the rhythm of all our teams. Every 4 months we launch new features, this is what we call our

Editions

.

In concrete terms,

3 times a year

our users discover new features on their Beepiz solution. These features are developed internally by our own R&D team.

As part of our co-innovation approach, we invite all our stakeholders (employees and users alike) to submit their ideas or comments to us. We then discuss these ideas during our

innovation committees

and they are taken into account by our R&D department!
LEARN MORE
Eco-responsability

Convinced that environmental protection is a major issue, we are committed to reducing our ecological impact. Internally, there are dozens of actions that enable us to act on a daily basis.
Simplicity

Simplicity has always been our guideline. For total security, we believe that the lone worker device must be universal and adapted to everyone. That's why the idea of a mobile application quickly became obvious: performance and simplicity. Simplicity remains the key word in the design of our features.