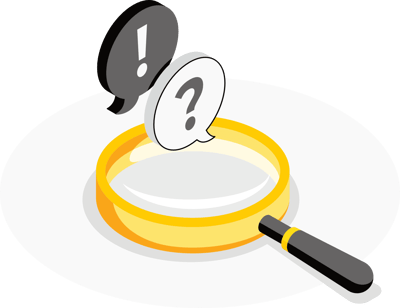 FAQ
| BEEPIZ LONE WORKER APP
Find here answers to your questions concerning Beepiz and its lone worker safety application! For any other questions, feel free to contact us!
What is the price of Beepiz? 💰
We have different offers, starting at 5,99€ (HT)/month per licence for a standard offer. For more details, we invite you to check the dedicated page on our website.
How to subscribe? 🤔
It's very simple, fill out a form, quickly discuss your needs with a Beepiz expert and all you have to do is sign the quote! Once signed, you can receive your Beepiz access and licenses in less than 48 hours!
Is it possible to use the free version of Beepiz in a company? 💼
The use of the free version of Beepiz is more appropriate for individuals, since the features remain limited on this version. However, it is possible to use the free version within a limit of 5 licences per company.
Can I subscribe to one licence for multiple phones? 👬
No. One licence (one subscription) is for one phone. However, you can use a shared smartphone in order to give the same licence to several people. In this case, you can use identification cards to identify each different user.
Is it possible to have a remote assistance outside Metropolitan France? 🎧
Indeed, we have several international partners to let an Alarm Receiving Center manage your Beepiz alerts. The ARC can deal with the situation assesment whether abroad or in all French overseas territories. Time differences are well considered by our partners.
Is there any commitment with the Beepiz subscription? ⏳
The length of the commitment can vary. The price of the subscription is degressive according to the duration of the contract, the longer the commitment, the more preferential the rate.
Is it possible to see the GPS position of a user only in case of an alert? 📍
It is possible to turn off the GPS tracking of the Beepiz application without an alert. The Beepiz application will only look for the GPS position once an alert is triggered.
However, it should be noted that the reporting of positions every 5 minutes improves the accuracy of the alert, saves time and allows the traceability of events before the alert.
How does the automatic pickup work? 📞
The automatic pickup is designed to automatically answer a phone call for the lone worker when an alert has been triggered and he is unable to use the device.

Therefore, when the option is activated and the cell phone allows it, the automatic pick-up is effective from the moment an alert is triggered.
How reliable are the Beepiz first aid gestures? 🆘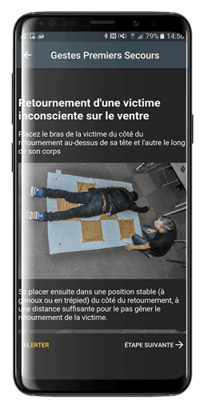 A trainer specialized in occupational health and safety has designed the presentation of first aid gestures. Our lone worker app provides you direct access to the first aid gestures detailed by a safety professional.
The interest of this feature is to reduce the mistakes that can be made with the first aid gestures and does not engage in any way the responsibility of the company in case of insufficient assistance to a person.
In case of an alert, does the center calls the nearest fire department? 🚒
In France it's not possible to directly call the emergency services, before, the alarm receiving center must assess the situation and make sure the user really needs some support.
Is it possible to have a remote assistance outside Metropolitan France? 🎧
Indeed, we have several international partners to outsource your Beepiz alerts. You can therefore outsource the situation assesment whether abroad or in all French overseas territories. Time differences are well considered by our partners.
How does Text-To-Speech work?🗣️
Text To Speech is available in the Premium version and allows you to summarize a detailed alert in speech synthesis (through a call). This way, during an alert, a robotic voice will present the detailed alert to the number of your choice. The phone number who is calling is +33 9 70 18 64 68
Why does the Beepiz lone worker app require authorizations? ☑️
The Beepiz app is made to protect the lone worker.
To do so, it needs various authorizations for the sake of efficiency. Please note that we do not transfer any of your data to a third party and that permissions are requested in order to improve DATI functionality and your user experience.
- Camera authorization is required to potentially be able to take photos during a tour and in a future update, to insert a video when sending an enhanced alert.
- Authorization for contacts is required to create the shortcut for contacts within the application.
- The position authorization is the most essential of all because it allows the geolocation of the individual in the event of an alert so that the emergency services can intervene as quickly as possible.
- Telephone authorization allows you to alert the necessary people via your Beepiz application in the event of danger.
- Bluetooth authorization is required for indoor location. NFC authorization is necessary for identification cards and potentially to certify that a passage to a specific point has been made.
- Various other authorizations are requested in order to offer you a virtual SOS button on the lock screen of your smartphone.
Access our privacy policy by clicking here.
Does Beepiz work with MDM solutions(Mobile Device Management) ? 🌐
Yes ! Beepiz works with MDM solutions to allow large fleet of smartphones to use it. We can mention the following MDM, compatible with Beepiz (incomplete list) :
Airwatch Device Management Mobile from VMware

Enterprise Mobility Management (EMM) from MobileIron

MaaS360 de Fiberlink, from IBM

Knox Premium from Samsung

ZEN Works Mobile Management from Novell

Good Technology from BlackBerry

ZenPrise Mobile Manager from Citrix
Beepiz app associated to MDM facilitates large deployment.
Is there an API ? What does it do? 🖥️
Yes, Beepiz has an API. It allows you to realize several programming actions. In this way, you can, for instance integrate operations on Beepiz in your own softwares.
Complete information available here.
Is it possible to add Beepiz in a business application? 📱
It is indeed possible! To do so, just get in touch with our teams and we will send you a GitHub link with all the information. With this link, your technical teams will be able to easily integrate Beepiz into your business application 😀
Does the Beepiz app consume a lot of battery? 🔋
We noticed that on a session of more than 9 hours of non-stop work, Beepiz consumed 30 to 35% of battery (mainly because of the constant use of GPS). This represents only 3% of battery consumed per hour.*
*Test realized on an iPhone 8 and iPhone XS in 2021
What is the volume (size) of the app installed on smartphones ? 🏋️
Developed in native language, the application is therefore relatively small. Indeed, the size of the application may vary depending on the Android version and the terminal, but it remains systematically less than a volume of 20 MB.
Is the Beepiz app available in all countries? 🌎
The Beepiz application works "anywhere in the world" as long as there are no restrictions on the accessibility of the Play Store or App Store in the country concerned.
How to deploy Beepiz? 📢
To deploy Beepiz on your mobile fleet, you can send a mass activation link by text message to each concerned number. For a small number of licences, it is also possible to associate the licences by scanning a QR code. Finally, you can associate in mass with an MDM (Mobile Device Management) system.
What is the battery life of low-energy bluetooth beacons? 🔋
The manufacturer indicates 30 to 40 months on a new battery with an emission frequency of 1Hz (once per second), sufficient in our case. We indicate 24 months on our documentation in order to keep a security margin.
Can we modify the user of an identification card? 👤
Yes, identification cards can be modified.
If a card is assign to a worker who left the company, or for any other reason, you can reuse the identification card.
To give it to another worker, goes on your Beepiz portal :
> "Settings"
> "Identifications"
> You can modify : modificate the name of the card's user, add a picture or commentary
Is it possible to use beacons (for ActionPoints) for other applications than Beepiz? 📶
Yes, the bluetooth beacons allowing to localize a Beepiz safety device alert can also be detected by another device which scans in Bluetooth Low Energy by request of an application.

Our bluetooth beacons are configured with the Eddystone-UID protocol in order to send a unique and stable identifier over time.

A technical assistance service can be offered to facilitate the integration of the binary or source code in your application. For this, do not hesitate to contact your sales contact.
Can an employee refuse lone working? ✋
Lone working is completely legal and is necessary in some cases. Refusing to work in a lone working situation if there is no danger, for an employee, could be deemed as failure to carry out their role. However, employers have legal duties regarding the safety of the employees and particularly the safety of lone workers. They have to prove that they have taken the proper measures to assure their safety.
Can remote workers be considered as lone workers? 🏠
When he works from home, the employee can be considered as a lone worker if he/she works alone at home and cannot be seen or heard in case of an accident.
As for any other lone worker, the employer must take the necessary measures to ensure the safety of the employee.
Is it possible to be sendentary (work in an office) and be a lone worker? 💼
Although lone working generally concerns more mobile workers or outdoor workers (technicians, security guards, maintenance, workers, site managers, etc.), sedentary workers can also be concerned. If the employee works in an individual office, he/she can be a lone worker as soon as he/she is out of sight and voice of another employee.
In an open space, for example, it may happen that some employees come earlier (or stay later): they will be isolated during this time.
So, did we answer your questions?
We hope this FAQs has answered all your questions.
If needed, we invite you to ask your question directly in the chat room at the bottom right of your screen, open every working day from 9am to 5:30pm!