LONE WORKER SAFETY DEVICES

AND

OPTIONS
In order to adapt the Beepiz application to all kind of jobs, and therefore all lone workers, we offer a set of safety devices and accessories.

With these different devices, we want to meet the requirements of all companies by allowing them to customize and adapt their offer for an optimal employees protection.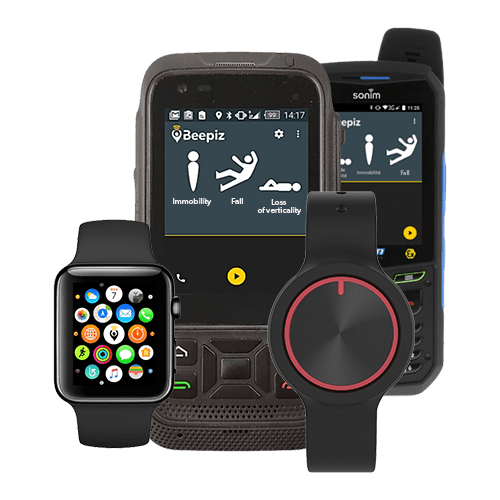 Dependent device : must be associated with an app

Beepiz product: sold by Beepiz


Smartwatch (Apple)
Heart rate transmission!
❌ Automatic detections inhibitions
🚨 SOS or agression alert
❤️ Heart rate transmission


4.90€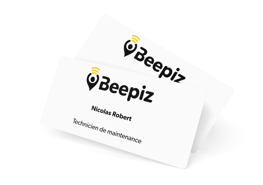 Identification card
To share Beepiz on a single mobile
✔️ Smartphone user identification
🔄 Perfect for temporary workers
👥 1 Beepiz licence for several users
Discover our Beepiz solution