TESTED SMARTPHONES

FOR THE BEEPIZ APP
More than 95% of smartphones (Android or iOS) are compatible with the Beepiz application. Whether you use our app on Andoid or iOS, the lone worker app is available on your favorite operating system.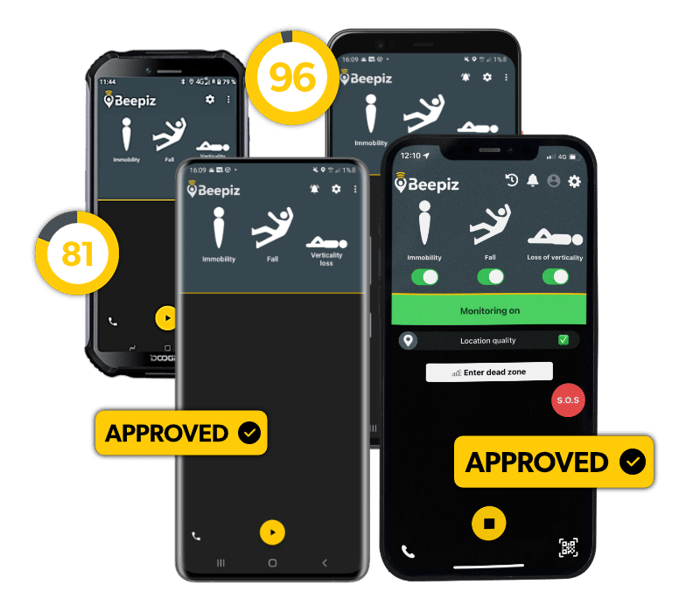 Compatible with most phone brands













Your phone is not in the list? We are checking it!
Your phone has not been tested yet? We can test it!
Thanks to our certification, we can verify that Beepiz works properly on your smartphone.
SEND YOUR MOBILE
We confirm the good reception of your mobile. To send it to us, contact your beepiz contact or fill in this form.
WE CHECK YOUR MOBILE
We check more than 30 points: accelerometer quality, Android features, security, connectivity...
WE SEND IT BACK TO YOU
Quickly, we send you back your smartphone* and we communicate you the tracking number. *return fees at your own cost.
The Beepiz lab
We have developped a lab which allow to test for instance the automatic detection to keep the alorithm to a high level of performance. We have made a fall simulator to simulate falls from different levels. This test realized on all kind of smartphones is an essential step on a smartphone certification.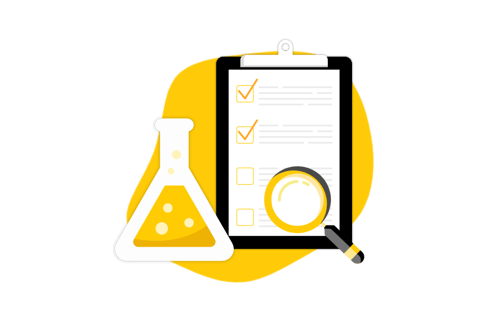 The Beepiz tip
💡
For field workers (construction professionals, farmers or other physical outdoor activities) we recommend using Beepiz on a rugged smartphone. Our partner Crosscall offers a wide range of shockproof and resistant phones, specially adapted for the most extreme conditions!