2023.2
EDITION
Find here all the new features of this Edition
Temporary watch, updates to the teleassistance module, official Beepiz certification...

MORE PROTECTION

FOR LONE WORKERS ON THE MOVE
Here's a new feature concerning people to contact in the event of an alert: watchmen. A lone worker can now define a temporary watchman from his application.
You have a lone worker working at a customer site?
He can define a person on site who will receive an alert in case of need.
This temporary contact can be activated for 1, 2 or 8 hours, or until the end of a watch session. The temporary watchman receives an SMS informing him of his role, which he may or may not accept (the final choice is of course notified to the employee).
This new feature allows you to further guarantee the safety of your mobile workers.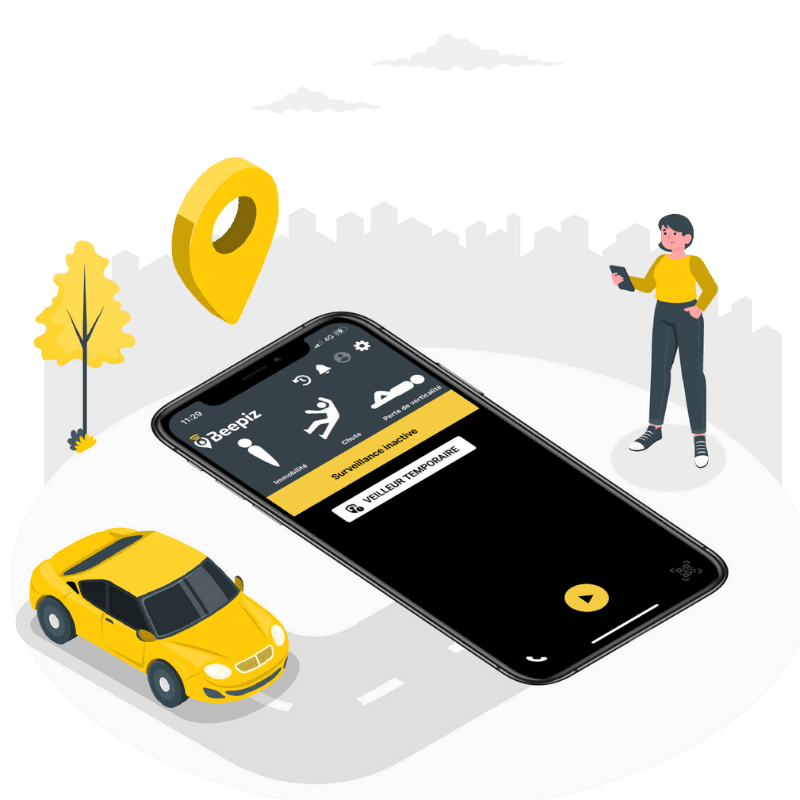 AND HOW DOES IT WORK?
Your lone worker arrives at an external site.
He goes to reception and asks for a local contact who can act in the event of a problem.
He then clicks on the "temporary watch" button and enters the contact details in his Beepiz application. He then defines the duration of the temporary watch and validates.
A temporary watchman has been defined, and in the event of a problem, he receives the alert and can intervene quickly because he is physically on site.
🚧

STILL PROTECTED BY ITS USUAL WATCHMEN
In any case, the usual watchmen (those who receive the alert) will always be operational. A temporary contact is additional, not a replace of the permanent watchmen.
EVOLUTION OF THE

TELEASSISTANCE MODULE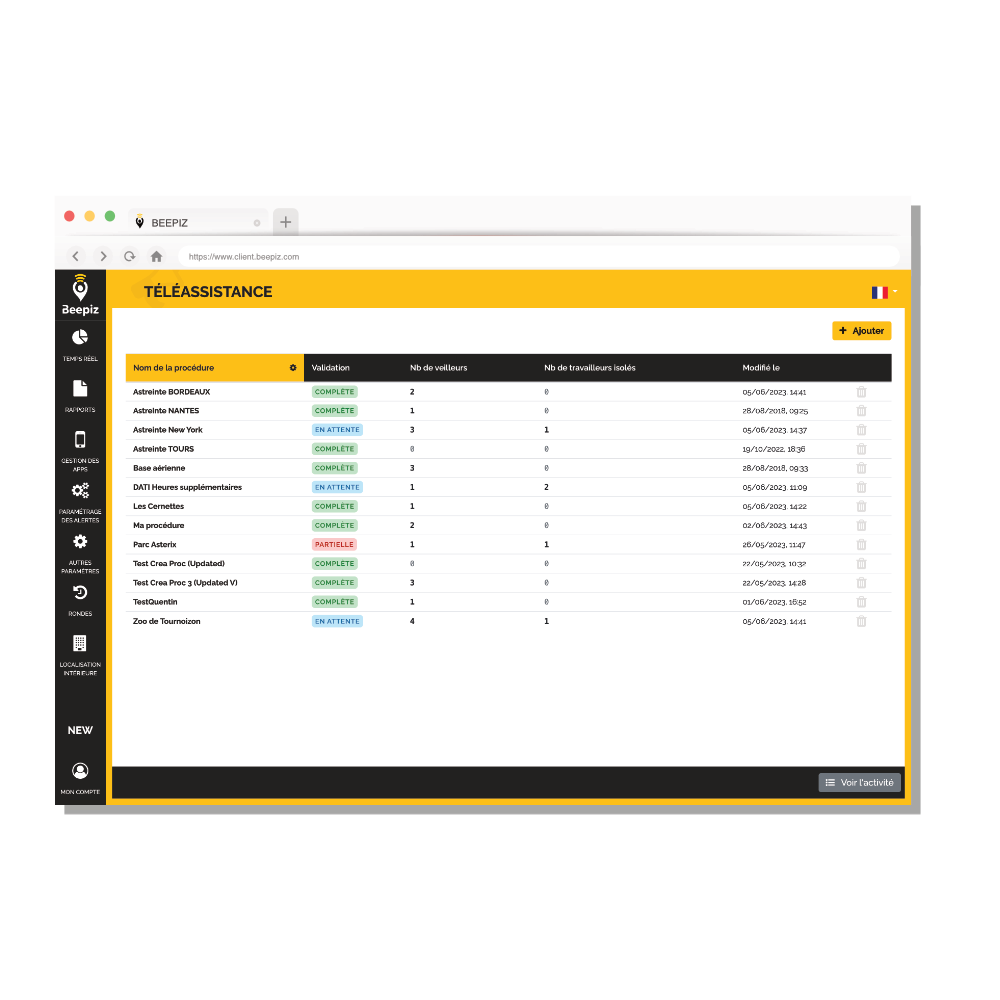 Have you subscribed to the teleassistance option?
This module evolves!
It's been given a makeover withbetter visibility of the status of your proceedings : pending, complete or partial.
Pending = Not validated. The new procedure has been sent to the monitoring company. It has not yet been taken into account.
Complete = Everything works. The monitoring company has recorded the procedure correctly.
Partial = Some of it works. For 1 or more lone workers, the procedure has not been validated by the monitoring company.
Par ailleurs, il est désormais paramétrer pour Moreover, it is now configured to facilitate the approval of your processes by the monitoring company.
NEW INFORMATION

ON THE HISTORIC PLATFORM REPORT
In the last Edition, we presented you a new report, the 'platform history', which allows you to follow the different events linked to each licence.
This report is getting enriched! It now lists the various events related to profile management: create, modify and delete.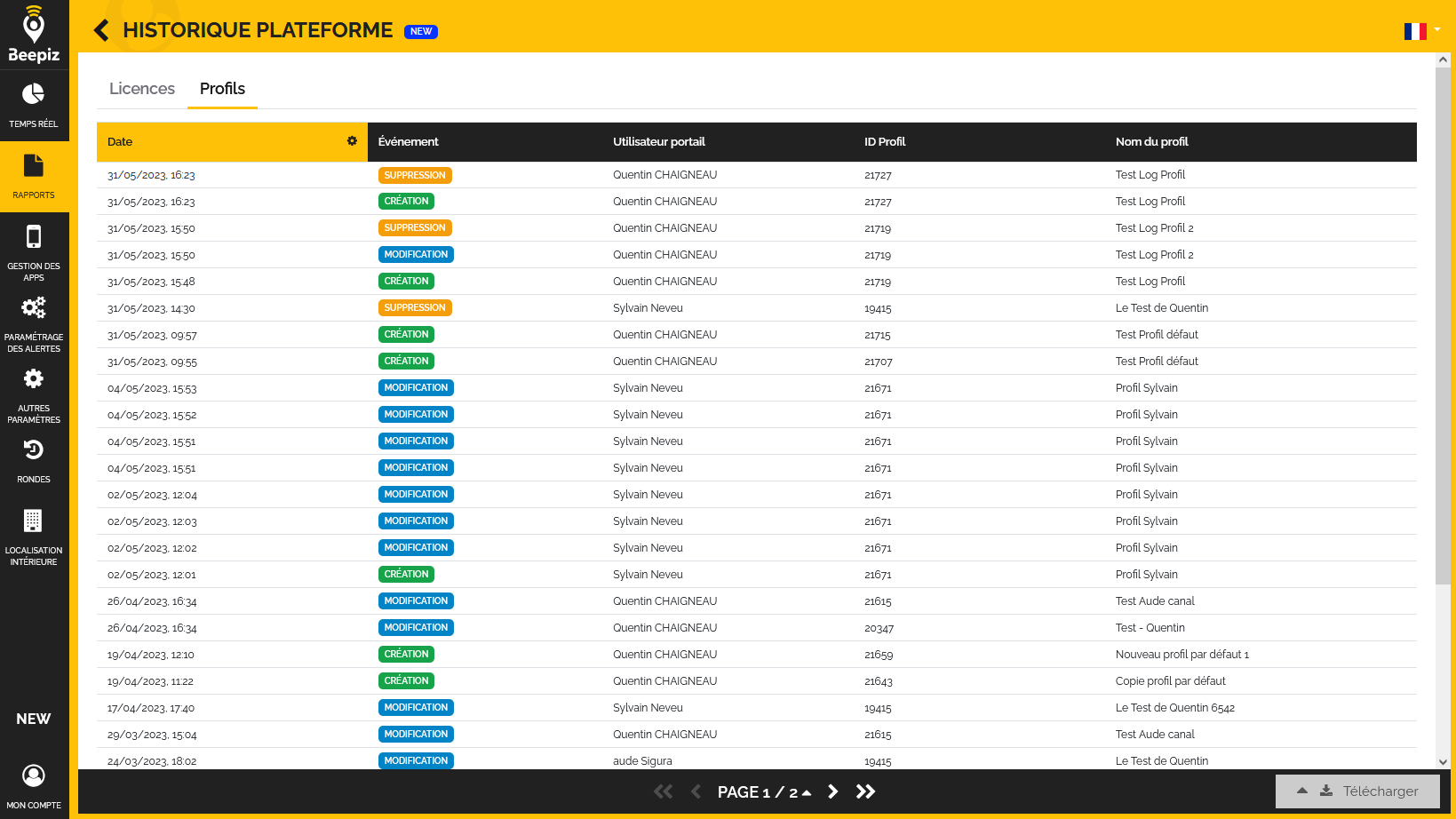 THE OFFICIAL

BEEPIZ CERTIFICATE
You need to submit a competitive tender or are looking to obtain the ISO 45001 certification?
Beepiz issues an official attestation certifying that your safety approach to lone workers.
It's very easy to access, just go to your personal portal, in the "My account"section, click on "Beepiz certificate" then on "To dowload", that's it !
---

ISO 45001 is an international standard certifying that a company's working environment is safe.
2 new resources

to help you use your solution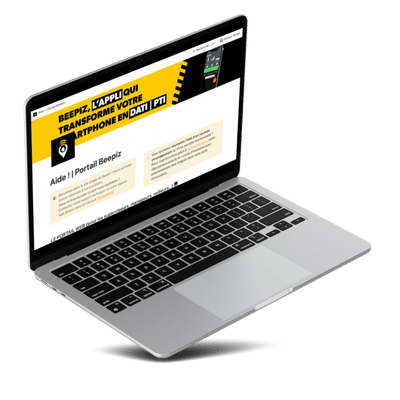 To support and guide you in using your Beepiz solution, we provide you two knowledge bases!
One is dedicated to the internet portal for supervisors, and the other to the application for lone workers. These "help sites" have been developed to answer all your questions.
Each of these knowledge bases will give you information, advice, screenshots and video tutorials on all the features. You can access them directly from the application or on your home portal in the section "Assistance".

Beepiz

video tutorials
Every Edition, our users have access to
new video tutorials
that they can find in their customer account!
Discover our

previous Editions