EDITION

2023.1
Discover here the new features of this Edition
Customizable monitoring schedules, new platform history report, new functionality on Beepiz Toolbox...
*English subtitles available

A new look for the profiles
To create this new feature, we also redesigned the User Profiles.
From now on, the screen is divided into 2 parts:
On the left, you will find the title of the profile as well as information such as the date of the last alert triggered or the name of the last person who modified the profile.
On the right, there are 3 new tabs that allow you to set up the profile : lone workers, choice of the watchmen and alerts setting.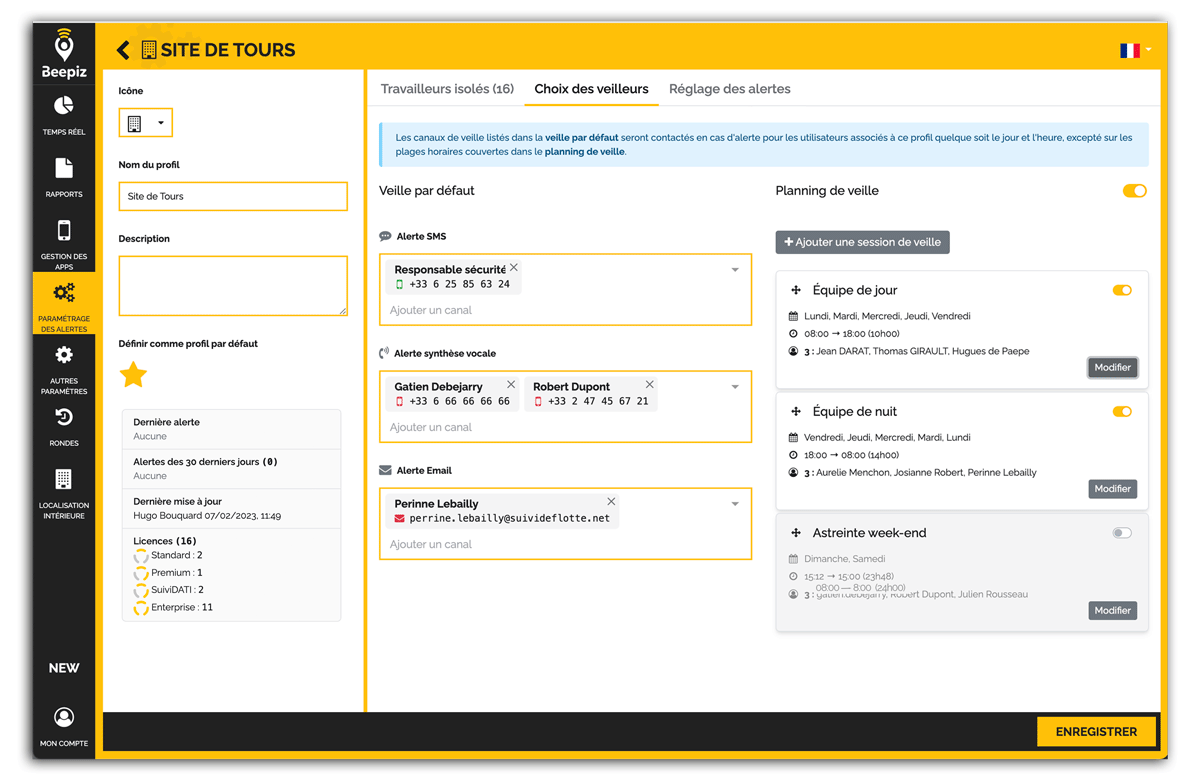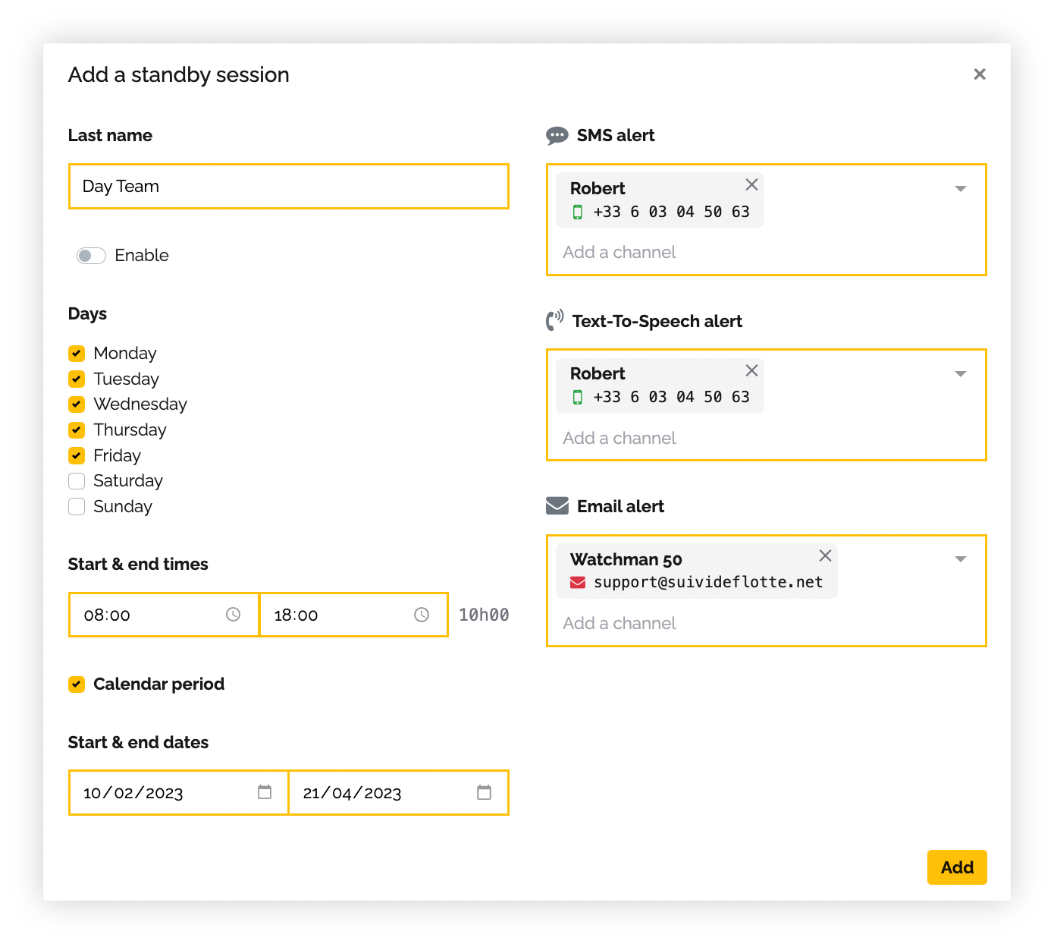 Customizable monitoring schedules
You dreamed about it, we made it!
A long-awaited new feature is available: you can now create watch schedules for the watchmen (from the PREMIUM licence level)!

For each session you create, you can define which days and times the selected watchmen should be contacted! You can even define start and end dates by checking the calendar period.

With this new feature, you can create watch schedules according to the real rhythm of your lone workers and their watchmen!

You are already a Beepiz customer and want to discover this feature? Go to the Tutorials section of your customer area.
New report : the platform history
In order to better follow the different events related to each licence and to ensure a better traceability, you will find a new report on the Beepiz portal: the platform history.
This new report will allow you to display the following 7 events:
License sent (SMS)

Link expired (license activation)

Cancelled link (cancellation of the sending of a license)

Link associated (to a smartphone)

Diagnosis done

Permissions granted

Dissociation (of a license)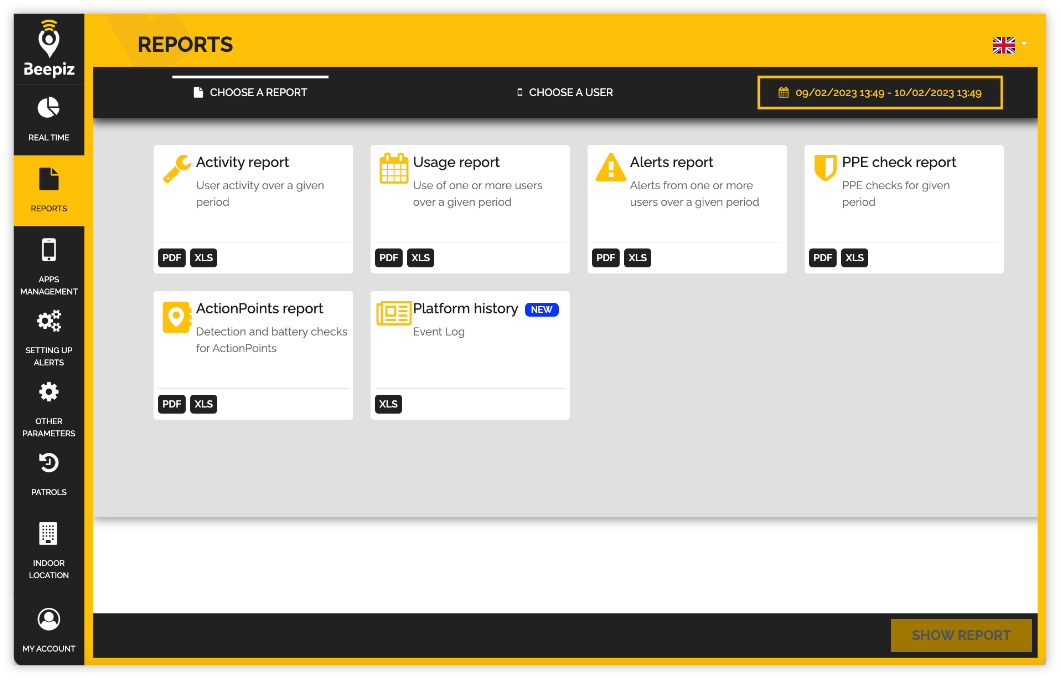 Set up your ActionPoints with Beepiz Toolbox
As a reminder, Beepiz Toolbox is the application that allows you to manage your indoor location.
Thanks to this update, you will be able to place your ActionPoints directly on your plans via the Beepiz Toolbox app. Be careful, this does not allow you to add plans but to place ActionPoints on existing plans (imported from the portal).
Advantage n°1: only ActionPoints not placed on plans are available for selection!
Advantage n°2 : you can place 1 or more ActionPoints at the same time !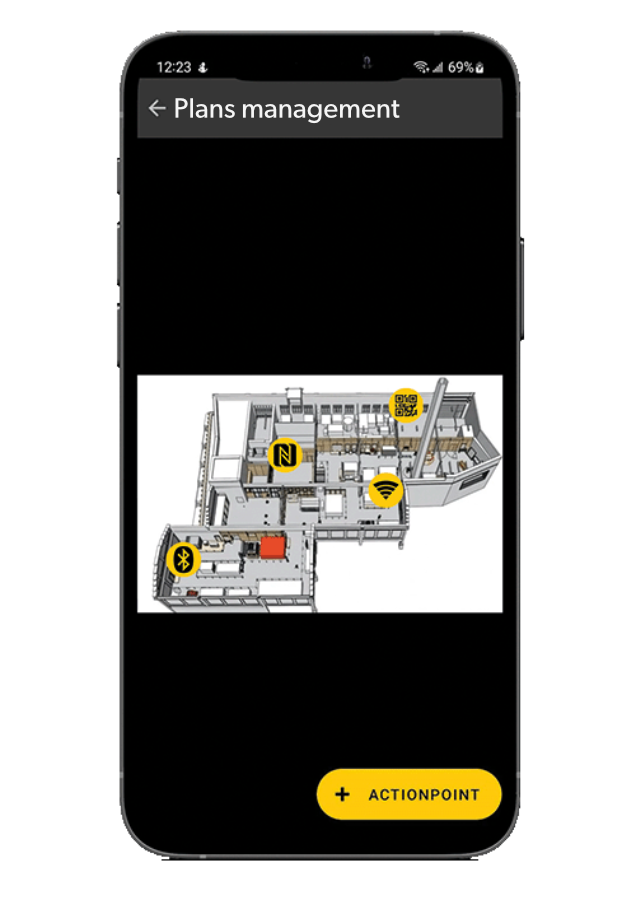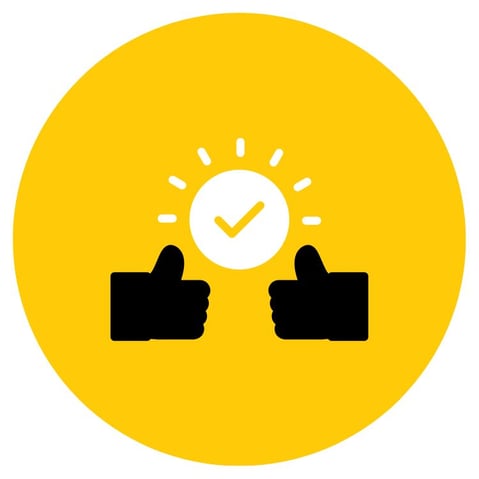 SLA : COMMITMENT TO QUALITY
We have updated our offers by adding what we call SLAs (Service Level Agreements). This means that depending on the offer subscribed to, we commit to a certain level of quality. They concern the availability of the platform as well as the intervention time after opening a ticket and the recovery time from the intervention.

These clauses also determine the terms and conditions in case of non-compliance with this level of service.

Beepiz
video tutorials
For every Edition, our users can learn more thanks to new dedicated tutorials in their customer area!