EDITION

2022.3
Discover here the new features of this Edition
The monitors and the way to manage them, mass association of lone workers to a group and a profile, new role...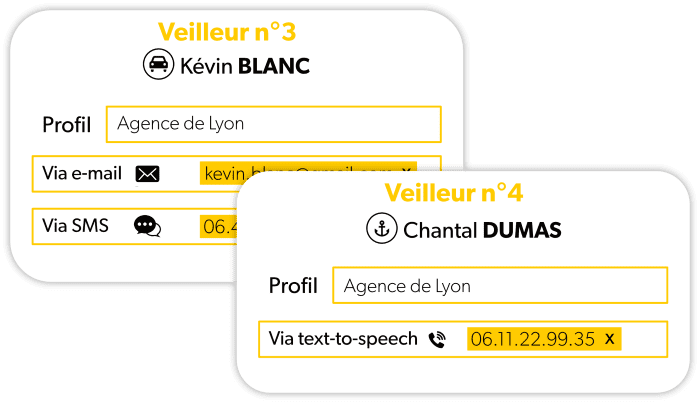 New monitors management
For this Edition, we have decided to rework our management of the monitors. The monitors are the people who are contacted in case of an alert. They can be notified by different channels: phone call, SMS, e-mail, notification, ...
We have allowed our users to create a list of their monitors in their Beepiz space, specifying the communication channels to be used and their contact information. In addition, Beepiz now offers a validation of these channels to ensure that there are no errors in the phone numbers and email addresses entered.
Once this list of monitors is defined, you just have to select for each profile the name of the monitors to contact and the channels to use.
Go even further in the association and mass modification of licences
On the deployment side, we have facilitated the mass association of licences thanks to an Excel file that our users can generate with a click. In this file, which includes the list of their available licences, they simply indicate the name and number of the lone workers workers. We have allowed our users to indicate directly from this file the group to which they belong and the configuration profile to be associated with each employee. From this Edition, it is also possible to modify groups and user profiles in bulk.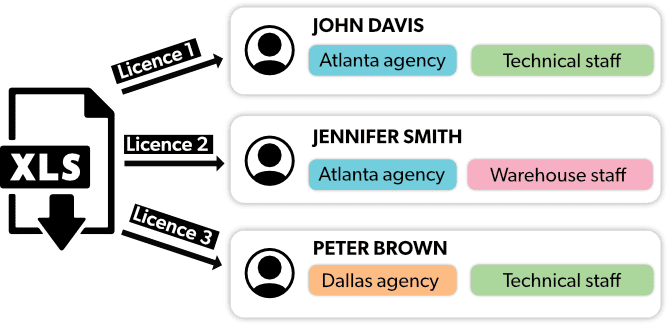 Personnalization of sound effects
Since this update, users can manage the application's sound effects independently. Indeed, the Beepiz application produces sounds by default, which can be intrusive in certain contexts. Now, if the manager gives them the right to do so from his or her portal, users of the application can choose to replace the sound effects with vibrations, in 3 cases: starting and stopping a session, activating automatic inhibition modes & positive security.
Instant modification of the app
Thanks to this update, when our users make changes to a user's configuration profile, it is no longer necessary to restart the user's Beepiz application for the changes to take effect (as was the case on some mobiles). And if the user whose profile has been modified is already in session, a notification informs him/her that a modification has been made on his/her profile.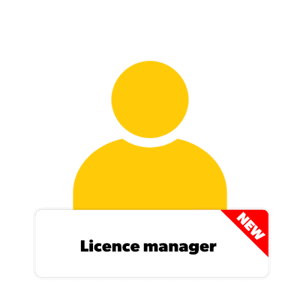 A new role: licence manager
A new portal access role has been created. Following a remark of one of our customers, we created the profile "licence manager" which only gives access to the configuration of the licenses and which allows to consult the profiles. The role "profile & license manager" has access to the profile and licence settings, which he can modify.

Beepiz
video tutorials
For every Edition, our users can learn more thanks to new dedicated tutorials in their customer area!